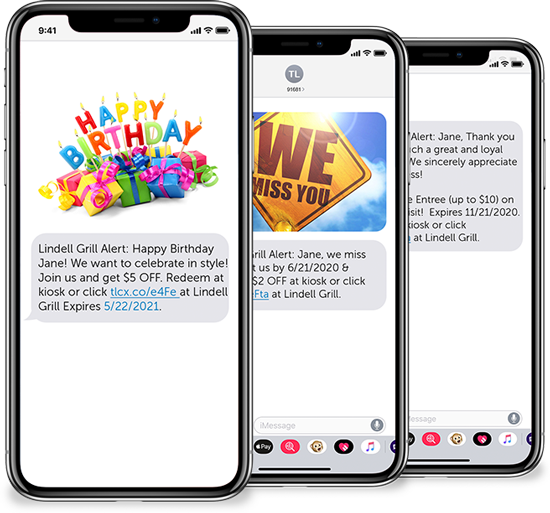 How it helps your business
You've heard it time and time again. It's cheaper to get current customers to make a repeat purchase than it is to find new customers. Automated text messages are the best way to accomplish this goal. With automated texts, business owners create a text message that is sent based on trigger, such as a customer not visiting their store within 20 days.
When that happens, a personalized text is automatically sent without the owner having to do anything. The customer gets a text stating something like "We miss you! Come back before 2/24/21 to get $2 Off your next purchase!" All parts of this are customizable and the owner can set multiple messages up to create a complete cycle around each customer. We have a team of Customer Success Mangers that can help you design the perfect automated text campaigns.
Each business owner can deduce why each campaign worked well or not. As they do more and more it will become clear how to get the best out of future campaigns. We also have a team of Customer Success Managers to help you manage and optimize your text marketing program.